About Us
Internet Maekhong Network Co., Ltd (branded as IM-Net) is a Fiber Internet Service Provider. It was founded by Eastern Shan Ethnic Business Entrepreneurs. Headquarter is based in Tachileik, Thai border in the Eastern Shan State of Myanmar. We have opened branches in other places of Shan State such as Keng Tung, Tarlay,Mong Phyak, Mong Young and Punarko.
Aims of Internet Maekhong Network Co., Ltd are as follows:
To be able to understand and apply the advanced technology and knowledge in a timely manner for Shan People including Eastern Shan State people
To provide the fast and affordable fiber internet service with home delivery service and to enrich and improve the living standard of Eastern Shan State and Shan State
To provide the high-performance fiber internet service by connecting internationally for the development of Myanmar's Information Technology, its Region as well as the whole country and be able to contribute towards this goal.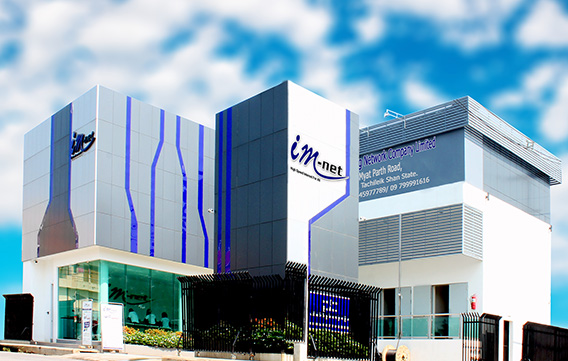 With our IM-Net, our Shan people can keep abreast with changes locally and internationally. We believe that our individual and business customers enjoy our professional service, excellent customer support, variety of package plans and fair prices. Our qualified and experienced team always strives to offer better and better performance.
VISION
IM-Net အားရှမ်းပြည်နယ် အခြေစိုက်သော အကောင်းဆုံး Internet Service Provider ဖြစ်လာစေရန်။
နည်းပညာအခြေခံသော စီးပွားရေးလုပ်ငန်းများဖန်တီးခြင်းအားဖြင့် ဒေသဖွံ့ဖြိုးတိုးတက်မှုဖော်ဆောင်နိုင်စေရန်။
MISSION
Internet သုံးစွဲသူ ပြည်သူများအနေဖြင့် ခေတ်နှင့်လိုက်ဖက်သော ဘဝနေထိုင်မှုပုံစံ အနေအထားမြင့်တင်ပေးနိုင်ခြင်း။
နိုင်ငံရပ်ခြားအဖွဲ့အစည်းများအပေါ် အမှီအခိုမဲ့ရပ်တည်နိုင်ခြင်းအားဖြင့် မိမိတို့၏ ဒေသဖွံ့ဖြိုးမှုအတွက် ပိုမိုထိရောက်စွာ ပူးပေါင်းပါဝင်ဆောင်ရွက် ပေးနိုင်ခြင်း။
နည်းပညာအခြေခံသော ထောက်ပံ့မှုများဖြင့် အစိုးရ၏ဒေသအေးချမ်းရေးနှင့် ဖွံ့ဖြိုးတိုးတက်ရေးစီမံကိန်းကဏများတွင် ပူးပေါင်းကူညီထောက်ပံ့ ပေးနိုင်ခြင်း။
ခေတ်ပညာတတ် ဒေသခံလူငယ်များအတွက် အလုပ်အကိုင်အခွင့်အလမ်းများ ဖော်ဆောင်ပေးနိုင်ခြင်း။